If you've been following my blog for any length of time, you've probably realized that I'm a YA nut. I've written 3 YA books. 65% of the books I read last year were YA (and it took a concerted effort for that number not to be 90%). I'm a swooning fangirl when it comes to YA authors (Laini Taylor! Lauren Oliver! Patrick Ness! Maggie Stiefvater!). I love it.
But right now, I'm feeling a little YA fatigue. I think it's mostly because I'm 7 months into writing/revising a first-person YA fantasy. I'm feeling burned out as a reader and a writer, and I've decided to read some adult novels for a little while (except for the YA fantasies I need to read for possible comp titles).
So the other day, I went into my Goodreads list to the books I'd shelved as adult so I could pick something up from the library. There were only 14 books on the list, several of which aren't out yet and several of which are huge bestsellers that have long holds at the library. The thing is, I have a snobbery against adult literature just like many people have a snobbery against YA literature. I think of it as long and slow-paced and all about generations of family dynamics. *gag* But I did a little digging (what were my Goodreads friends reading? What did Goodreads recommend? What did Amazon recommend?) and now have a sizable list that I don't think will have those undesirable characteristics:
Daughter of the Forest by Juliet Marillier
The Bell Jar by Silvia Plath
Lady Chatterly's Lover by DH Lawrence
The Golem and the Jinni by Helene Wecker
Blackbirds by Chuck Wendig
Burial Rites by Hannah Kent
Revolution by Jennifer Donnelly
Inherit Midnight by Kate Kae Myers
The Girl on the Train by Paula Hawkins
In the Blood by Lisa Unger
City of Stairs by Robert Jackson Bennett
The Kind Worth Killing by Peter Swanson
Wicked by Gregory Maguire
Cannery Row by John Steinbeck
The Thirteenth Tale by Diane Setterfield
The Vanishing by Wendy Webb
Lexicon by Max Barry
The Cuckoo's Calling by Robert Galbraith
Landline by Rainbow Rowell
Ready Player One by Ernest Cline
The Uninvited by Cat Winters (not out yet)
The Invasion of the Tearling by Erika Johansen (not out yet)
A Darker Shade of Magic #2 by VE Schwab (not out yet)
And I'm currently reading Rainbow Rowell's Attachments, which is a delightful book that's making me laugh out loud. Just what I need right now.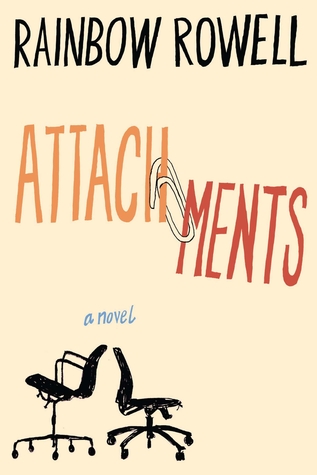 As for the fatigue of writing YA, that probably has more to do with fatigue writing this particular book. I'm always getting sick of a book by the middle of the first revision, and it doesn't help that I was stuck on one section this whole week. Despite writing 2 new versions of it, I didn't get anywhere because I deleted both versions. But after a brainstorming session with my husband, I might finally be able to keep writing today. *crosses fingers*
Got any non-YA reading recommendations for me?